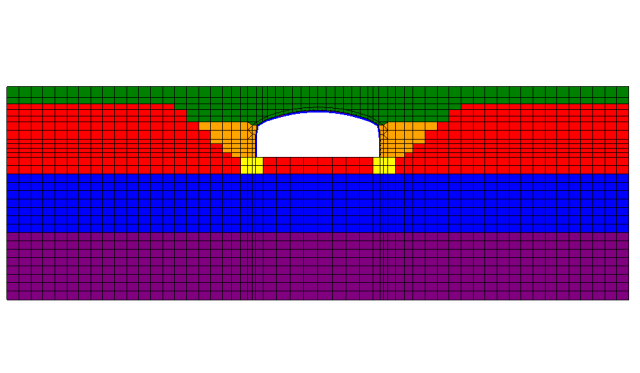 CANDE is a special-purpose, finite element computer program developed for the structural design and analysis of buried culverts and structures for all shapes and materials including corrugated metal, reinforced concrete and thermoplastics.
First introduced in 1976 under sponsorship of the Federal Highway Administration (FHWA), CANDE's capabilities have steadily grown over the years. In 2005, the American Association of State Highway Officials (AASHTO) sponsored additional enhancements in the version called CANDE-2007, which is maintained by the Transportation Research Board (TRB) . In 2011, AASHTO/TRB sponsored more upgrades producing the currently official version called CANDE-2007 with 2011 upgrade.
Since 2011, several industries have sponsred new modeling capabilities that are now available in the latest version called CANDE-2017. Also, the CANDE Tool Box program is freely available to download.
Detailed information is provided in the followings links along with directions for downloading a free copy of the program.
Complete documentation of the CANDE program is contained within the free download software and includes; User Manual with Graphical User Interface, Theoretical and Formulations Manual, and Tutorial of Applications.
For those interested in the history of CANDE's development including government sponsors, research institutions and individual developers, the following two links provide a complete background.
For further information not found in the website, contact Michael G Katona.
Peace.